As a proud and active member of the BioIndustry Association (BIA), Citeline is delighted to extend an exclusive 15% discount to any new subscriptions, to all BIA members. Note that this exclusive offer does not apply to existing subscriptions or any ongoing negotiations.
Citeline solutions are designed to help companies at every stage of the drug development lifecycle, to navigate the complex challenges that arise as a result of progressing an asset from idea to marketed product.
The illustration below summarizes the scope of our solutions and their capabilities in the drug development lifecycle.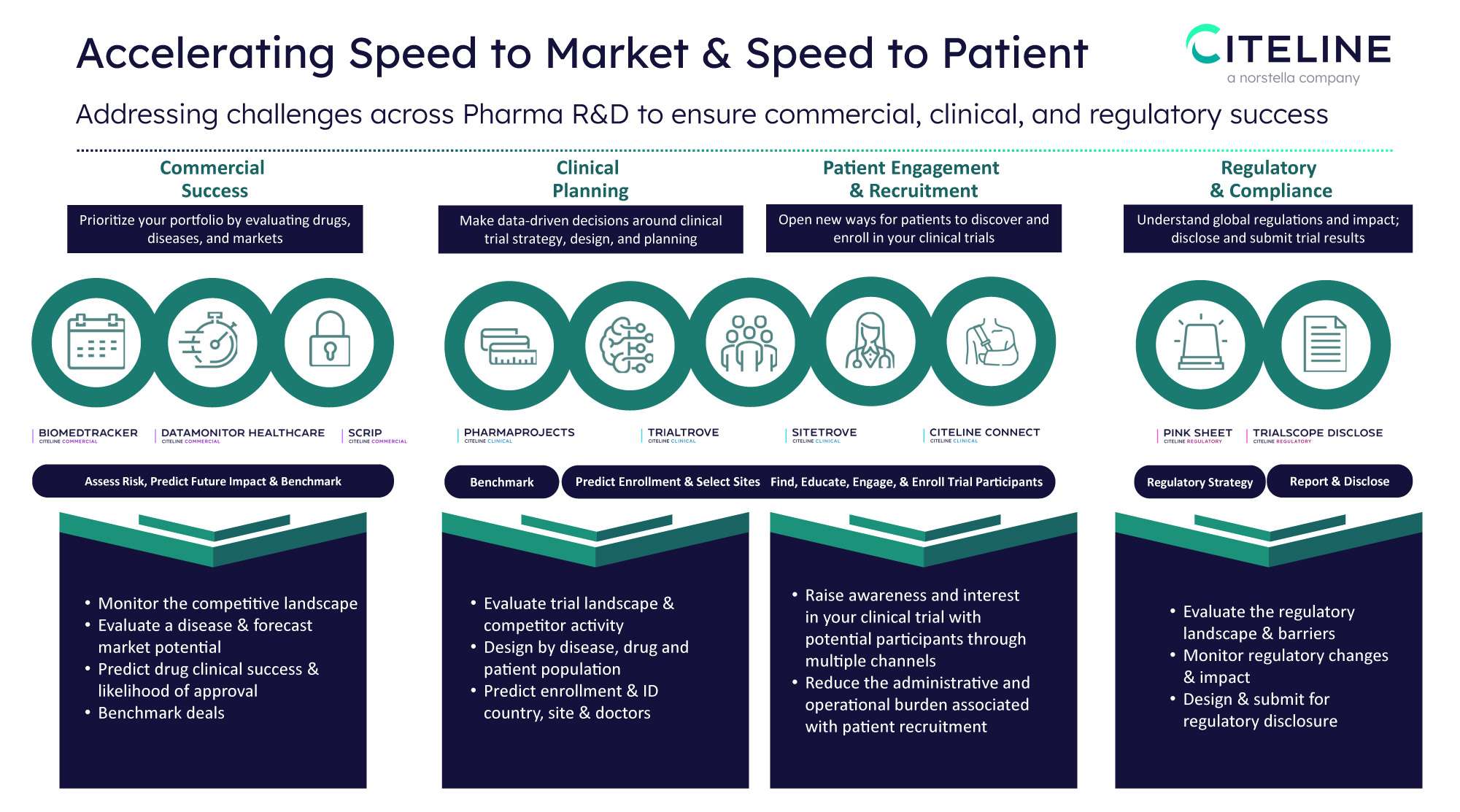 Citeline supports pharma and biotech companies with commercial market analysis, clinical trial planning, regulatory intelligence, and patient recruitment solutions.
For decision-making throughout the drug development lifecycle, Citeline solutions can help to streamline the process by providing the landscapes, context, and analysis, to base your recommendations and to act on your critical business decisions.
Book a call