Inflammatory Bowel Disease (IBD) Update
Now Available On Demand!
Duration: 1 hour
Inflammatory bowel disease (IBD) is an umbrella term used to describe disorders that involve chronic inflammation of your digestive tract. Different types of IBD include: Ulcerative colitis and Crohn's Disease. The difference between the two conditions is mainly the areas of the Gastrointestinal (GI) tract affected.
IBD is generally found equally in men and women and can occur at any age. However, it is more frequently diagnosed in those between the ages of 15-35 years old. IBD is more common in developed countries, urban areas and northern climates.
Recruitment to Inflammatory Bowel Disease clinical trials is challenging for many reasons and this impacts the speed with which new treatments can get to market. To meet these challenges Synexus have developed IBDconnect – a solution to support the biopharmaceutical industry in getting new treatments to patients, faster. Synexus have built a network of IBD specialists to partner with our own clinical research experts to enhance recruitment and delivery of clinical trials in IBD and offer more patients access to emerging treatments for their disease.
In this webinar our key note speaker Professor Schiefke will discuss the aetiology, prevalence and symptoms of IBD. There will also be updates on current management of these conditions, such as the role of biologic therapies, latest advances in treatment and future vision of care. We will show how Synexus address those challenges in clinical trials with access to patients available outside of the overused PI's in this condition, provide solutions to identify more patients in active flare and solutions to bring research naïve physicians into this space.
Brought to you by:

Speakers

Prof. DR. Ingolf Schiefke
Header of Center for Internal Medicine, Leipzig
Since 2011 Professor Ingolf Schiefke has been the Head of Department for gastroenterology, hepatology, endocrinology and diabetology at the Teaching Hospital of the University of Leipzig (St Georg). In 2016 he also became Head of the Centre for Internal Medicine in Leipzig. After being a Fellow in the department of gastroenterology and hepatology at the University of Leipzig from 1998 to 2007, Prof Shiefke became professor of internal medicine, gastroentrology and hepatology in 2007. Since 2009, he has also been Head of Eugastro GMBH which is a research centre and private practice for gastroenterology and hepatology.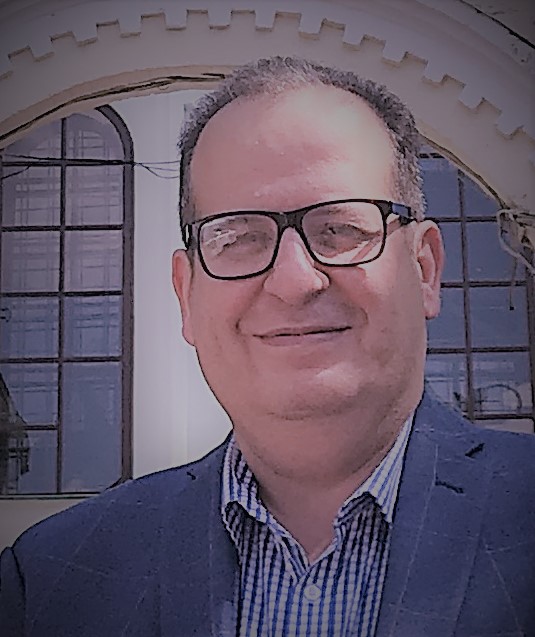 Elias M Ketiar MD
MD(Res), MRCP (London)
Medical Director CMO Office
Accelerated Enrollment Solutions (AES)
Elias is a Medical Director working in the CMO office to develop new therapeutic strategies and support clinical training in AES. He has extensive experience in General Medicine and Cardiometabolic Diseases. He is a Member of Royal College of Physicians (London), UK. He has experience in academic research; and was involved in pioneering research into genetic causes of congenital heart disease. This has culminated with a Medical Doctorate with St George's University of London. He has experience of Healthcare systems globally. He has always been interested and involved in medical education. He has delivered lectures on the topic of Cardiometabolic Diseases and General Medicine in the UK, and other countries.
Complete the form to register: