Finding comprehensive, high-quality Real World Data to support your diversification goals can be challenging
Without this vital data, you run the risk of failed recruitment goals, potential changes in efficacy, safety and adverse events in a broadened population, and regulatory body implications.
What if you could...
leverage robust, insightful and actionable patient demographics to improve and enhance your diversification strategies?
This would allow you to...
make more educated and tactical decisions when selecting your sites, to ensure those institutions have access to patients not only meeting your trial's I/E criteria, but also your diversification targets.
Click here to learn how you can leverage patient demographics to optimize site selection and hit your diversity goals faster.
Our Real World Data Solutions
Access age, race and gender demographics, to make the most informed and educated decisions as you work towards establishing a diverse patient population.
Understand Diversity By...
Identify and engage specific patient populations meeting the trial's I/E criteria and diversification goals to increase recruitment success


Diversify the racial composition of your investigators to reach potential patients that may otherwise be excluded from trials
Prioritize site selection by uncovering diversity opportunities institution by institution

Social Determinants of Health
Further enrich your diversification activities by using Social Determinants of Health, which allow you to better understand unforeseen risks that may impact the successful enrollment of underserved populations.

Average Household Income

Language

Education

Commute Times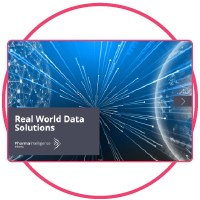 Real World Data Solutions eBook
'Support your business goals across the drug development lifecycle with RWD'
In this ebook, you'll gain a better understanding of how Citeline's RWD capabilities can support your diversity and inclusion initiatives, as well as many other drug development activities.
LEARN MORE IN YOUR EBOOK
Real World Data Solutions Case Study
'Diversifying Clinical Trial Participants'
Read how a large pharma company utilized patient demographic data to identify high-priority sites with the greatest access to Hispanic and Asian patients.
GET YOUR CASE STUDY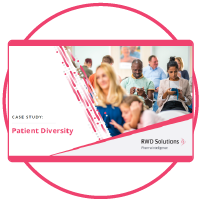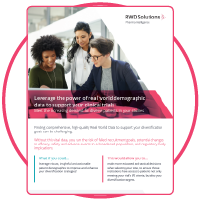 'Meeting the increasing demand for diverse patients in your clinical trials is imperative'
Read our flyer to understand how our RWD Diversity Extract can support your needs.
Learn more
Speak with our RWD specialists today to understand how we can help you drive your clinical trials forward, increasing representation in patients, providers and sites.
WANT TO UNDERSTAND MORE?