Even with incredible factors at play in the industry—scientific advances, regulatory incentives—the development of therapeutic approaches to once poorly managed orphan diseases demands careful attention.
Read what a recent round table of experts representing different stakeholders in orphan drug development had to say about this important work in our new white paper. Convened by Simbec-Orion in collaboration with Informa Pharma Intelligence and held at the BIO International Convention, this panel of thought leaders consistently recommended better and sustained engagement with patients as a necessary route to potential solutions.
Read more about the need for patient engagement and more details from the round table in this free white paper.
Download your copy now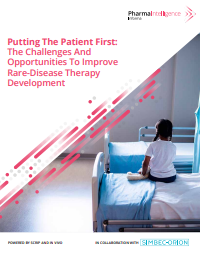 Sponsored content from Simbec-Orion