Pompe disease is an extremely rare disorder in Japan, making the task of assessing epidemiology, diagnosis, and understanding patient needs complex.
This white paper, researched by Informa Pharma Intelligence highlights important insights that will support the development of new treatment options.

Clinical characteristics of Pompe disease

Diagnostic testing processes

Patient journey from symptom onset to diagnosis

Diagnostic challenges associated with Pompe disease

Currently available drug therapy and unmet needs
Download this white paper for the latest research into the current state of this rare disease.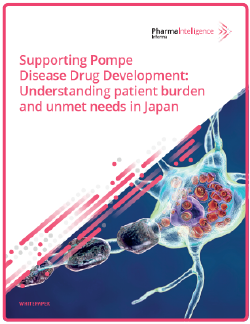 Please provide your contact information to access your white paper.