Future Directions - Formulation in the Drug Development Process
Date: Tuesday, February 05, 2019
Time: 03:00 PM Central European Time
Duration: 1 hour
The need to deploy a commercially viable formulation as early as possible in the drug development process still is unappreciated and undervalued by the drug industry despite the fact that formulation plays a vital part in the drug product development process. This was one of the key findings from the 2018 Informa Pharma Intelligence survey conducted by Rentschler Biopharma SE and LEUKOCARE AG, among biotech and pharma companies worldwide evaluating the status quo, importance and future of formulation.
To raise awareness and provide optimal formulation development in the drug development process, Rentschler Biopharma and LEUKOCARE formed a distinctive Strategic Alliance back in 2017. To date, the efficient realization of several joint projects has shown that combining LEUKOCARE´s expertise and unique SPS® formulation technology platform with Rentschler Biopharma´s proven development and manufacturing process has become a real success story.
In this webinar, experts from Rentschler Biopharma SE and LEUKOCARE AG will discuss the key findings of the 2018 survey and explain in depth how the strategic planning of formulation generates economic and competitive advantages.
The webinar will explore:
Key findings from the 2018 survey "Formulation in the Drug Development Process"

Formulation issues and how to overcome hurdles
Economic and competitive advantages gained from strategic formulation planning
Investment in early stage formulation set to increase

Strategic Alliance

Success in a joint project

Outlook 2025
The future directions and developments in formulation development
Speakers

Michael Scholl
Chief Executive Officer
LEUKOCARE AG
Michael Scholl is CEO of Leukocare AG, located in Martinsried/Munich, Germany. He leads the divisions strategy, finance, corporate law, marketing & sales and human resources. Michael is also Member of the Executive Board at Leukocare. After his degree as a business engineer at the Technical University of Berlin, he obtained strategic and organizational business experience working as a business consultant. Subsequently, Michael Scholl took up various positions in the development and financing of technology companies.

Federico Pollano
Senior Vice President Business Development
Rentschler Biopharma SE
Federico Pollano is Senior Vice President Business Development with Rentschler Biopharma, located in Laupheim, Germany. He has almost 30 years of experience in pharmaceuticals and biopharmaceuticals, mainly in senior and executive positions, at companies like Polpharma Biologics, Richter-Helm BioTec, Helm, BioGenerix, Glaxo Wellcome and Zambon. Federico received his education at University of Bielefeld and German Primate Center Göttingen, in Biology, as well as at Stockholm School of Economics

Dr. Sabine Hauck
Vice President R&D
Leukocare AG
Dr. Sabine Hauck is Vice President R&D of Leukocare AG, located in Martinsried/Munich, Germany. She held positions in development, QM and RA in small to medium sized biotech and pharma companies and Fraunhofer Society after graduating from Technical University Munich.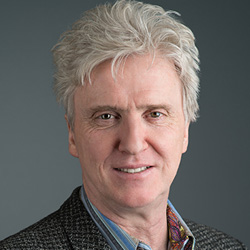 Mike Ward - Moderator
Head of Content
Informa Pharma Intelligence Insights
Complete the form to regsiter: