FROM HUMAN TO MACHINE: AI And RPA Are Kick-Starting Productivity To Fuel Medical Breakthroughs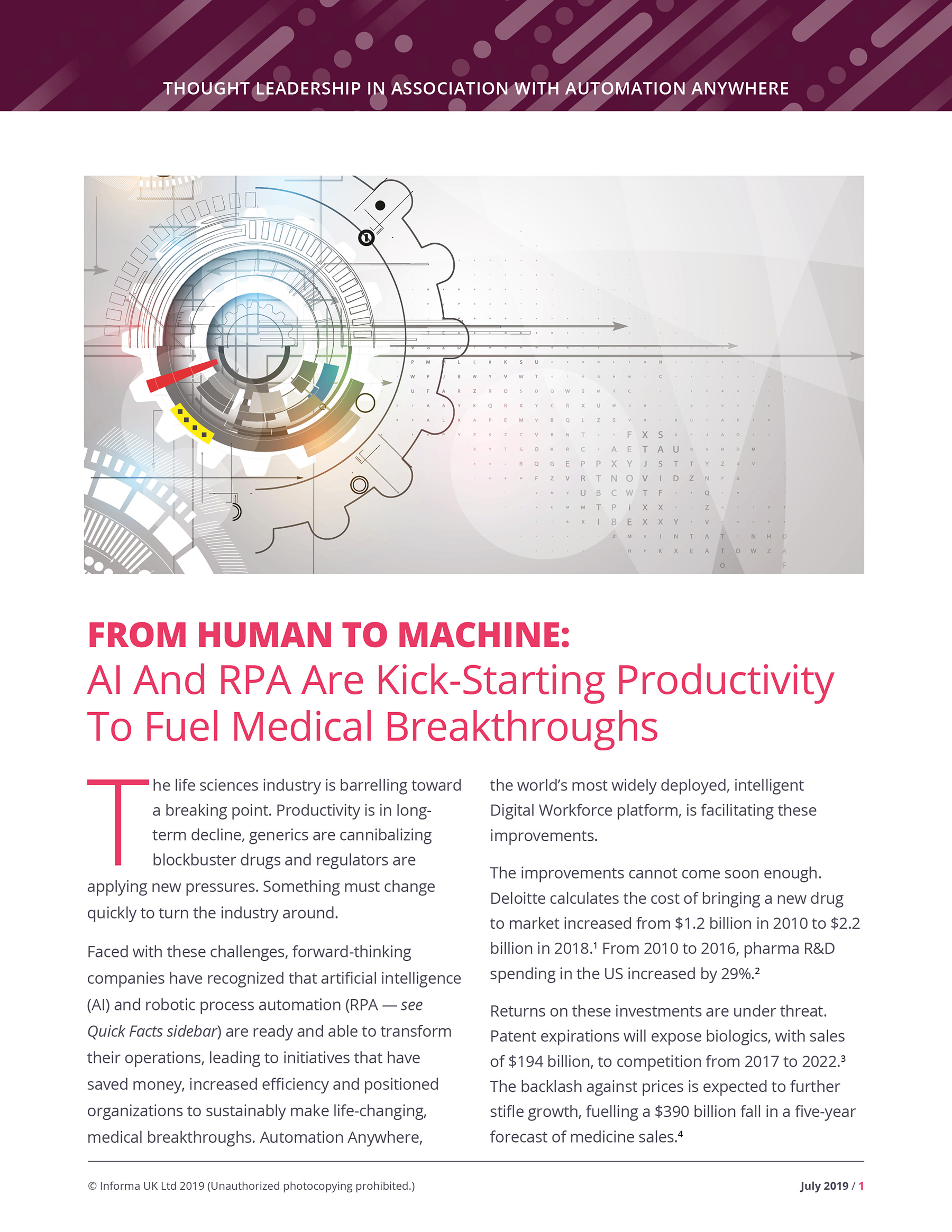 The life sciences industry is barreling toward a breaking point. Productivity is in long-term decline, generics are cannibalizing blockbuster drugs and regulators are applying new pressures. Something must change quickly to turn the industry around. Faced with these challenges, forward-thinking companies have recognized that artificial intelligence (AI) and robotic process automation (RPA) are ready and able to transform their operations, leading to initiatives that have saved money, increased efficiency and positioned organizations to sustainably make life-changing, medical breakthroughs.
Automation Anywhere, the world's most widely deployed, intelligent Digital Workforce platform, is facilitating these improvements.
Download this exclusive paper which will discuss:
Why AI and RPA are a good fit for life sciences.
How AI and RPA are already transforming life sciences.
How to get started with AI and RPA.
And more!