Achieving Translation Quality Through Process Design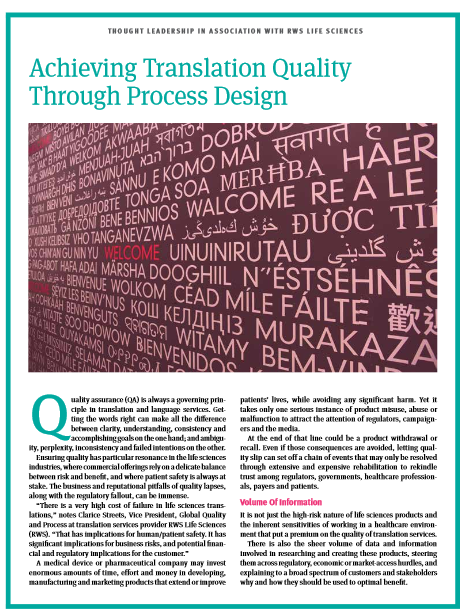 Quality assurance (QA) is always a governing principle in translation and language services. Getting the words right can make all the difference between clarity, understanding, consistency and accomplishing goals on the one hand; and ambiguity, perplexity, inconsistency and failed intentions on the other.
A medical device or pharmaceutical company may invest enormous amounts of time, effort and money in developing and marketing products that improve patients' lives. Yet it takes only one serious instance of product misuse, abuse or malfunction to attract the attention of regulators, campaigners and the media.
Download this new whitepaper, which discusses how advanced technology enables translations to be produced more quickly, more accurately and potentially at a lower cost.
Sponsored By:

Submit the form to download your whitepaper: