Realizing The Opportunity To Increase Quality And Improve Efficiency Of Safety Data Collection Within Patient Support Programs
Date: Thursday, March 21, 2019
Time: 10:30 AM Eastern Daylight Time
Duration: 1 hour
Patient Support Programs (PSPs) have changed dramatically over the past decade; they have become global activities, and grown significantly in scale and complexity. While PSPs are also an increasingly valuable resource for pharmacovigilance due to the extensive patient safety data they generate, they have suffered from the traditional lack of standardized mechanisms for recording, reconciling and managing this data, resulting in resource heavy processes, and a lost opportunity for deeper product understanding for Pharma. Fortunately, new technologies are helping to tackle this challenge.
In this exclusive webinar, industry experts Dr Andrew Rut (MyMeds&Me), Selena Scaglione (Gilead Sciences) and Ellen Morris (United BioSource Corporation) will explore the compliance and pharmacovigilance challenges of managing the growing numbers of increasingly complex PSPs within the world's largest pharmaceutical markets and will look at how digital platforms can increase quality and improve efficiency of execution and safety data collection within Patient Support Programs.
Through this session the following key topics will be discussed:
Understanding the challenges for PSPs

Exploring the global issues faced by pharmaceutical companies, through a lack of standardized data collection, translation challenges, high training and management costs and ensuring regulatory compliance

Importance of PSPs for pharmacovigilance

Understand the crucial link between pharmacovigilance and patient safety in PSPs, the growth in Adverse Event reports through them and how to get the most out of your data

Digital solutions transforming PSPs

How new digital platforms and technologies can help simplify and transform your PSP processes through the intake of structured data

Management and administration of multiple PSPs

How to overcome the challenges of managing and administrating multiple PSPs at one time through digital platforms

Enhancing compliance and training standards

Understand how to strengthen your compliance with pharmacovigilance regulation through an integrated Learning Management System (LMS)

How to manage multiple PSPs across countries and languages

How local language collection and standardized data intake can transform your management of PSPs across countries, cultures and languages
Speakers

Dr. Andrew Rut
CEO
MyMeds&Me
Dr Andrew Rut is chief executive and co-founder of MyMeds&Me, the developer and provider of Reportum, a SaaS solution for the digital capture of adverse event and product quality reports across the life sciences industry.

Dr Rut has deep expertise in pharmacovigilance, as well as the emerging challenges of data privacy. He trained as an Endocrinologist at University College London and Baylor College of Medicine, Houston. He has held senior roles spanning drug discovery and development within GSK and has worked in North America, Europe and Asia Pacific. Dr Rut was previously Head of Safety at GSK and EU QPPV, where he drove significant innovation and streamlining into the organisation.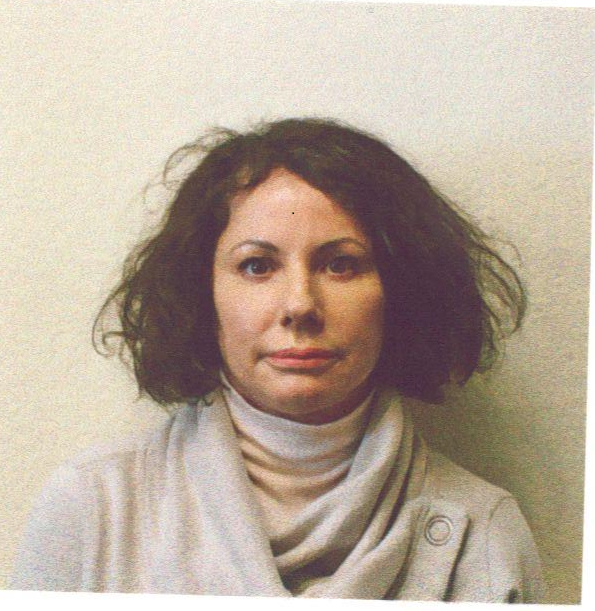 Selena Scaglione
Associate Director, Pharmacovigilance and Epidemiology
Gilead Sciences
Selena Scaglione is an Associate Director within the Pharmacovigilance and Epidemiology department at Gilead Sciences. She holds a Bachelors Degree in Nursing from Marymount University and a Masters Degree in Public Health from the University of Massachusetts, Amherst. Selena has 16 years of experience working for both large pharmaceutical and small biotechnology organizations, and has taken on roles in various functional groups within drug safety including operations, medical surveillance and coding, training and vendor management. She has extensive experience in collaborating cross-functionally with clinical operations, medical affairs and commercial on safety reporting compliance; managing drug safety case processing teams to 100% on time reporting compliance and leading case processing outsourcing initiatives. In her current role, she is responsible for supporting safety reporting requirements for Gilead sponsored solicited programs, market research and digital media in the United States (US). Selena is also responsible for delivering training on adverse event reporting requirements for internal Gilead staff and vendors; authoring procedural documents, and supporting Gilead Regulatory Compliance during Pharmacovigilance audits of US vendors.

Ellen Morris, BSN, RN
Clinical Program Manager
United BioSource LLC
Ellen Morris, BSN, RN is currently a Clinical Program Manager at United BioSource LLC (UBC).

She has responsibility for the planning, implementing, and daily oversight of multiple clinical services supporting bio-pharmaceutical brands and Pharma Clients. These Patient Support Services include both telephonic clinical patient adherence programs and clinical coordination services for therapy specific visits in the patient's home.

Ellen has worked in the Specialty Pharmacy and patient support program arena for the past 17 years and has worked with various UBC clients on therapy specific clinical services, as well as safety event reporting processes. Previously, Ellen has managed specialty pharmacy nursing services, as well as in-patient care services. Ellen has a Bachelor of Science in Nursing from the University of Tennessee Health Science Center Memphis, Tennessee and has been a Registered Nurse for over 30 years.
Complete the form to register: