Discover how leveraging MIDD can improve your
early clinical development activities.
Join us to explore how harnessing the power of MIDD and its use of pharmacological, biological, medical and statistical principles and data can help you:
Accelerate and streamline clinical programs
Enable efficient trial and clinical development design and execution
Maximize probability of technical success
Obtain an approved product for patients and prescribers
Access the on-demand
Meet the
Speaker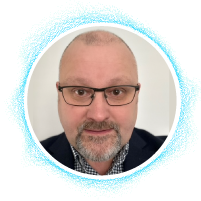 Alex MacDonald
VP of Model-informed Drug Development at Allucent
Register now to explore the concept of MIDD and its key methodologies. Understand how it can be used to

improve early clinical trials, program progression, and decision-making.
Access the on-demand for forward-looking insights!
By completing this form you agree Pharma Intelligence and Allucent may contact you directly about industry news, products, services and events that may be of interest to you subject to the privacy policies of
Pharma Intelligence
and
Allucent
.